For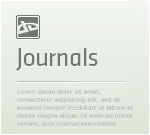 Someone wanna design me a character for points?Human or anthro.
I like cyber things. And glasses.
I have 23 pts.
Someone?
One word: FAIL.
But I did my best (at least...) >.<;;
Take also a look at

's drawing, I like it a lot!
<3 I like the outfit!
Mine is inspirated from one of my old OCs, Futuristic Wolfie...
*has no imagination*
J'espère que tu n'es pas aussi déçue avec le dessin que moi, Maik! ><;;
J'aurais essayé...
Song I was listening to while drawing:
[link]